REQUEST A FREE QUOTATION
Ask for a free quote now. You we'll be contacted by an our appointe near to you.
Winddichte System mit Einstellbares Stelzlager Eterno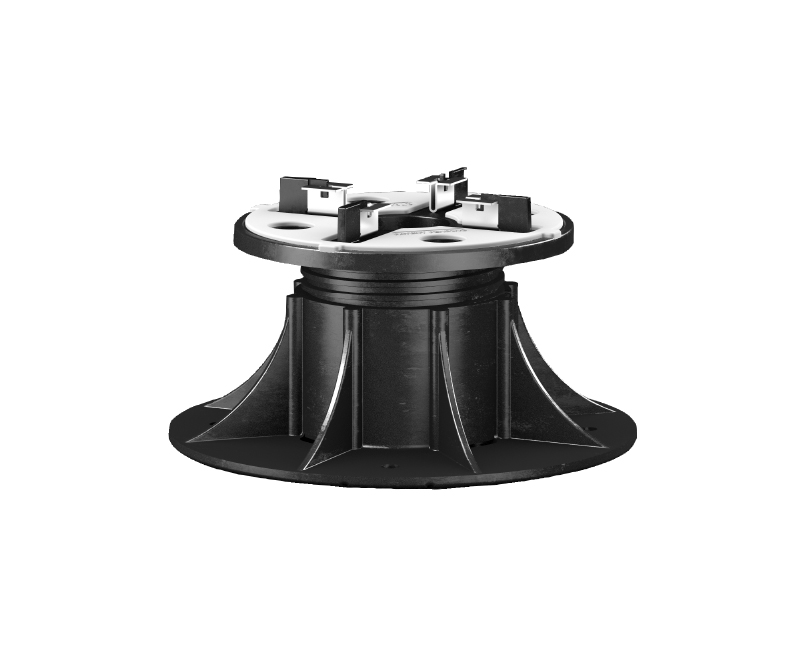 Winddichte System
Das winddichte System löst auf sichere, definitive und günstige Weise das Problem der Platten, die durch den Wind angehoben wurden. 
Das System garantiert eine feste Verbindung zwischen den Bodenplatten und den Stelzlagern und besteht aus Metallklammern, die in die Abstandshalterungen der Stelzlager eingesetzt werden und dank der speziellen "T" - oder "L" -Form die Bodenplatten fest verankern.
In die 4 Ecken der Bodenplatte müssen Rillen gefräst werden, um die Metallklammern einzufügen.
Das System ist ideal, weil es die Stelzlager und Platten fest miteinander verbindet. Auf diese Weise wird die Bodenkonstruktion ein Ganzes. Träger und Platten sind miteinander eng verfl ochten und können so der Windkraft mehr Widerstand entgegen setzten.
Dieses System ist mir der Linie SE (schwingend) und NM kombinierbar, wenn man den Kopf aus bi-MATERIAL XL der winddichten Version benutzt: der Kopf XL W.
VORZÜGE
Unsichtbar: Der Bodenbelag behält seine Ursprünglichkeit.
Entfernbar: Durch das Herausnehmen der Bodenplatten, kann man die untenliegende Fläche problemlos kontrollieren.
Höhenverstellbar: Man kann die Höhe auch nach dem Aufbau des Doppelbodens.
Befestigung Man benötigt keinen Kleber und keine Schrauben.
Resistent: Es fängt das Ausdehnen und die Bewegung der Struktur auf.
Aufbau: Der Aufbau ist auch auf bereits existierende Terrassen möglich.
Kompatibel: Es passt zu allen Platten, Brettern und Holzlamellen.
Request a quotation for: Winddichte System mit Einstellbares Stelzlager Eterno