282
The MET - Metropolitan Museum of Art - is for all an important symbol of the city of New York, one of the most famous museums that boasts a permanent collection of over 2 million works for a priceless heritage.
The MET, inaugurated in 1872 after several changes to the structure and location, is now located in the heart of the Big Apple, along Fifth Avenue and a stone's throw from Central Park.
It also boasts a wonderful roof terrace, known to all as the Roof Garden but officially called The Iris and B Gerald Cantor Roof Garden in honor of the patrons who subsidized the project.
Just the idea of ​​combining terms such as "rooftop terrace" and "New York" makes think about something magical and extremely fascinating, but if we think that Eterno Ivica has contributed to a realization there, then all this acquires further relevance.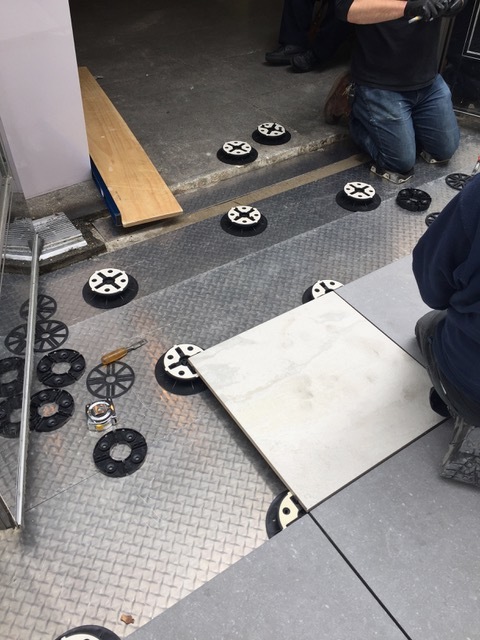 Indeed, a raised floor made with Del Conca ceramics (Cancos distributor) was the protagonist of a new installation now concluded: The Theater of Disappearance, signed Adrian Villar Rojas.
The artist's idea was to recreate a huge party room, alternating checkered tiles in white, gray and black like in a ballroom, populating it with almost surreal tables and participants: 100 3D artworks coming from 17 different sections of the museum collection, design pieces, Egyptian masks, oriental sculptures, classical statues, weapons, African heads.
In short, Eterno Ivica has been the support for an entire temporary exhibition that has enjoyed enormous success. Further proof of how the products are highly appreciated and used all over the world, for years synonymous with 100% Made in Italy reliability and stability.