280
Not only are we contributors to big projects and important building sites all over the world, but also to small renovations, no less demanding and rewarding.
The latest and most recent reference sees us involved in an enchanting location in the heart of Padua, a historic residence a few steps from the city centre.
Palazzo Sambonifacio is an ancient 15th century palace known and appreciated for its refined rooms and frescoes on the walls, a heritage that has recently been renovated with the aim of offering new buyers luxury apartments.
The building opens into a wonderful internal arcaded courtyard from which a monumental staircase with fresco decoration from the 18th century starts, leading to the main floor. Here, a gallery with grotesque decorated ceilings and large canvases on the walls depicting 18th century architecture and landscapes.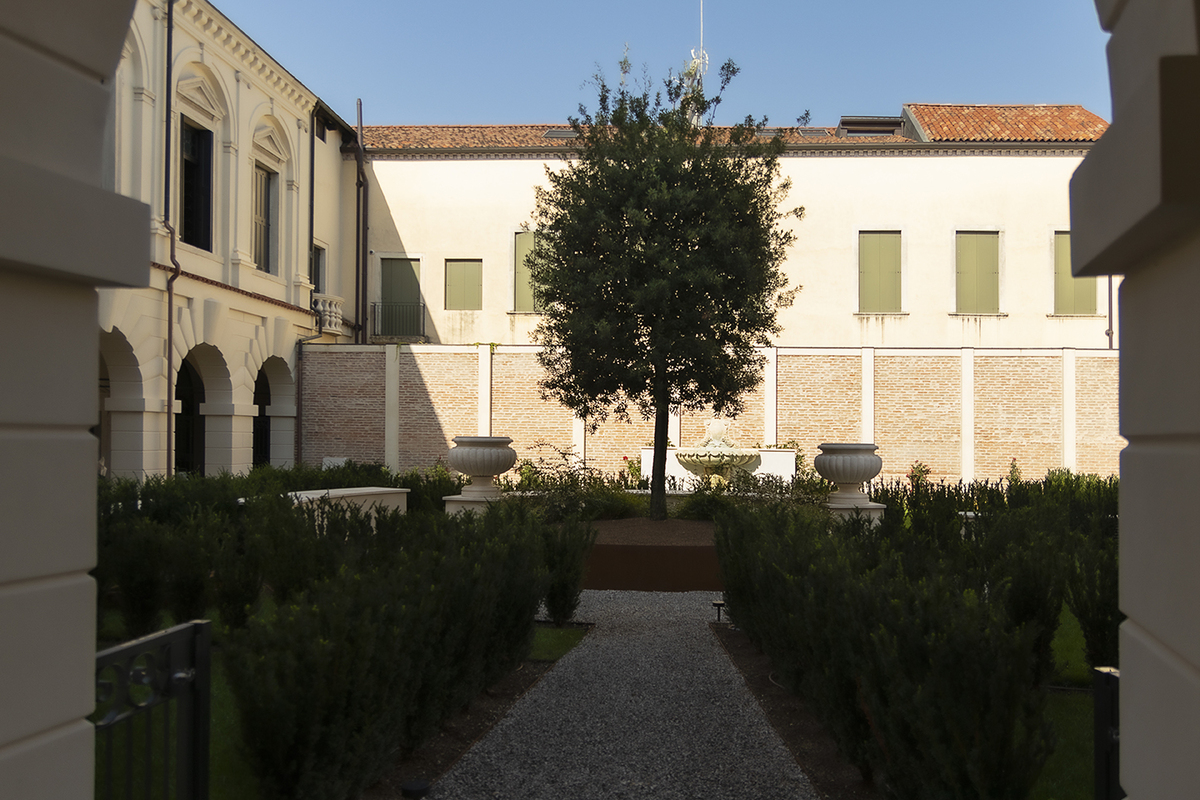 The client of one of the apartments required a renovation of the outdoor area and our intervention took place on the terrace of about 60 m2 on the first floor.
An enchanting location that sees our supports at the base of an exceptional and impressive flooring: natural Istrian stone 3 cm thick, bush-hammered and 55 x 55 cm in size.
Over 200 Pedestal New Maxi in NM2, NM3, NM4 range to allow the surface to support, in addition to the stone plates, also various tubs for plants, flowers and aromatic herbs.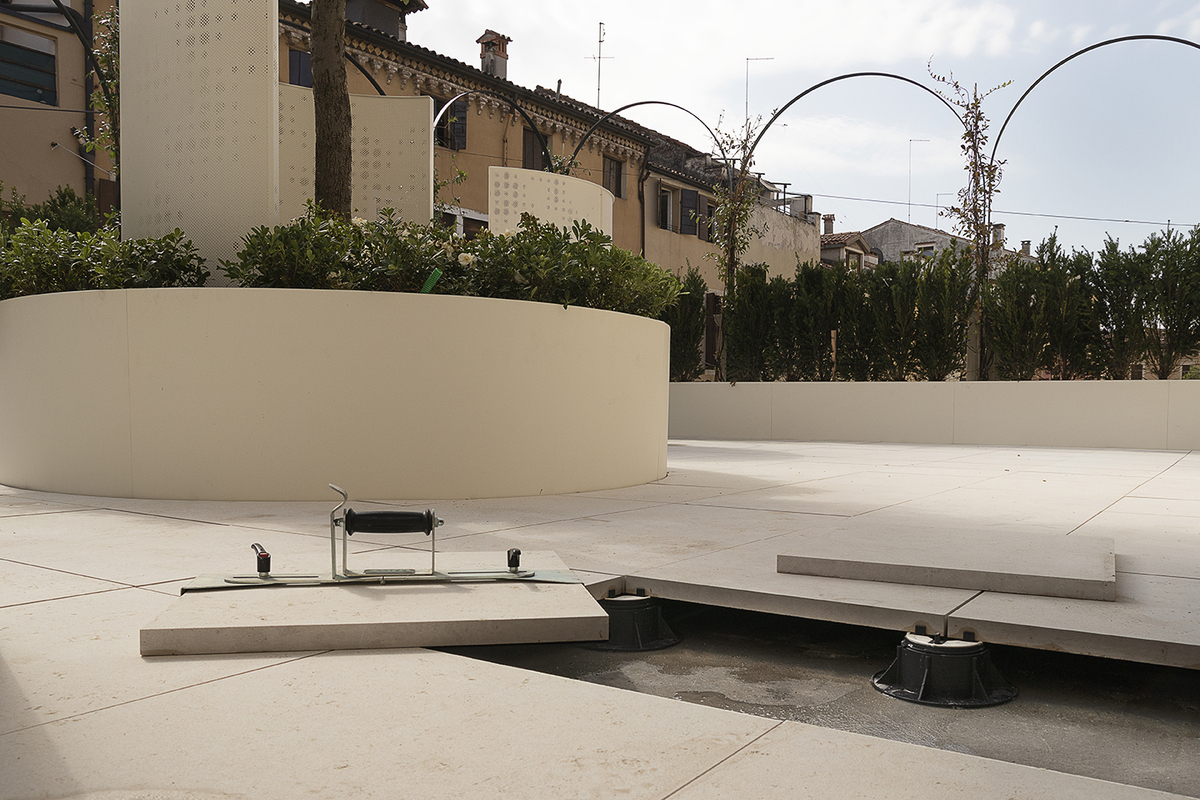 This area becomes a small jewel that is part of a historic complex nestled in the streets of the city centre, a further demonstration of the magnificence of "Padua Urbs Picta".