342
Have you ever thought you could take advantage of your terrace by giving it a new connotation? For example, an open-air gym?
Well, this can be possible thanks to our supports that will give life to a new raised floor for a durable and safe walking surface!
Specifically, we present a new recent realization carried out at the Axel Hotel in Venice.
25 wooden 900x900 mm platforms were installed with perimeter flashings on numerous SE Pedestal supports to recreate an area entirely dedicated to fitness with various tools and instruments.
This will allow hotel guests to enjoy a new and efficient outdoor gym area!
Even in Zagreb with Pedestal
Our supports can be used in different application areas. Below are some more examples of how a normal walking surface is transformed into something different.
In Zagreb for example, we intervened in two different situations.
In the first case, our NM supports have served as the basis for raising the dehors of a bar by means of square stoneware plates.
The elevated area has been delimited using the final accessory Edge Plate Profile. An accessory of great importance both aesthetically, since it has a decorative 30 mm visible part, and functional since it is designed to delimit the perimeter edges of a raised floor in correspondence of a vertical covering. Furthermore, there is a rear tooth that keeps the perimeter plates in a vertical position.
An excellent result for Eterno Ivica, which thus creates a new external elevated area.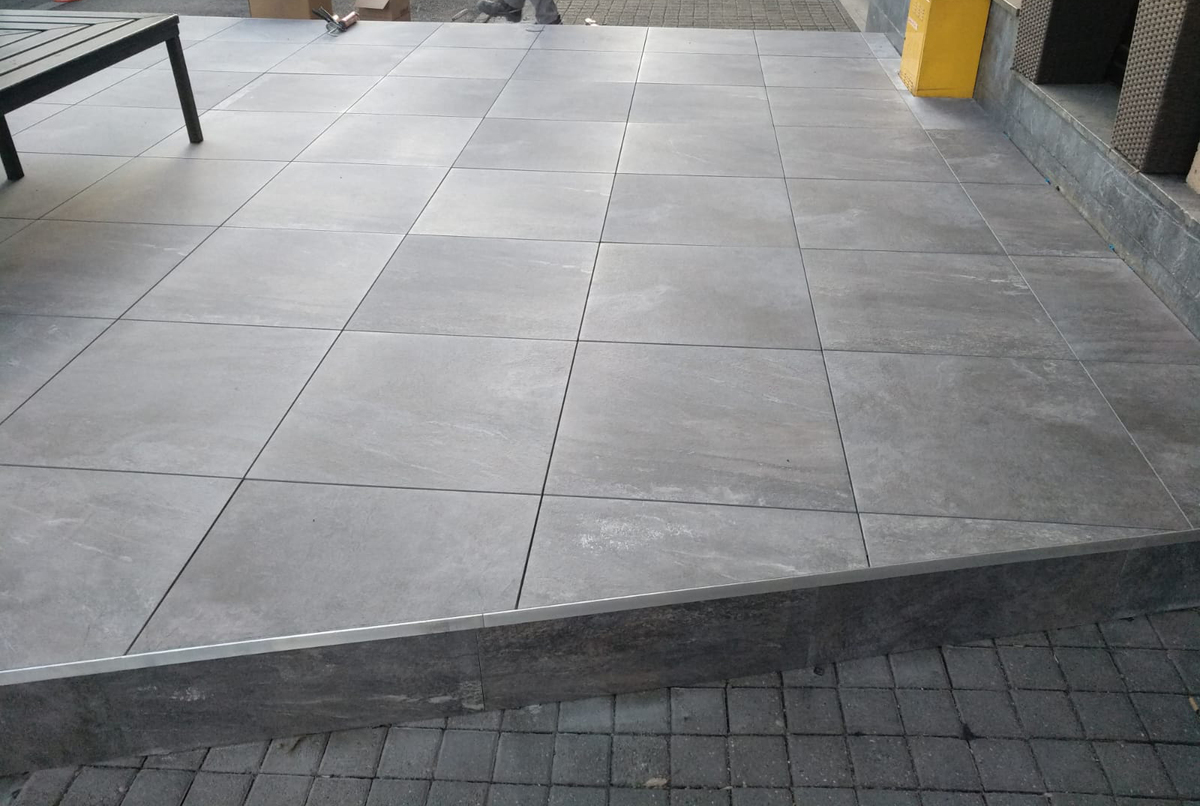 A further great result was instead obtained on the terraces of a new residential complex, also in Zagreb.
Here the Pedestal supports have been fundamental to create the paving of the terraces with plates in anthracite colored stoneware, for an extremely elegant result!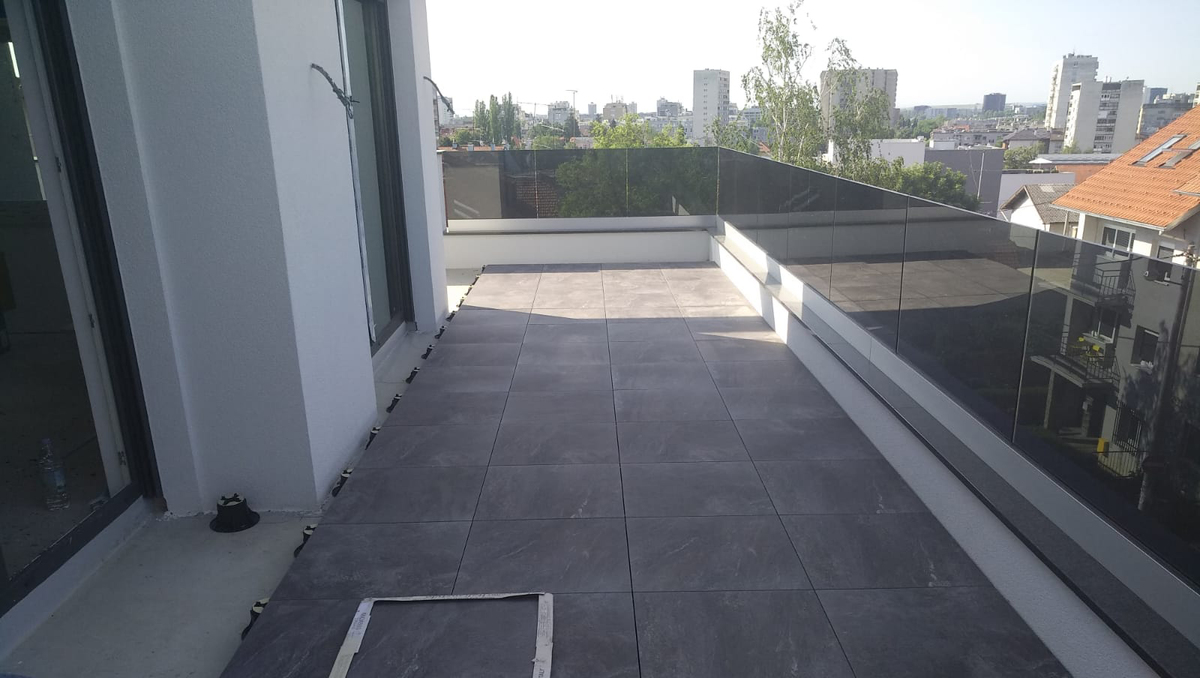 Thus Eterno Ivica continues to achieve excellent results in Italy and in the world in different situations, with different types of coatings and different application areas!