315
The edition of Cersaie 2022 has been one of the most exciting. Finally, after years, it has been possible to see again and meet visitors at our stand from all over the world. 
During the last week we took part in the Cersaie Fair 2022, obtaining a great feedback by the visitors.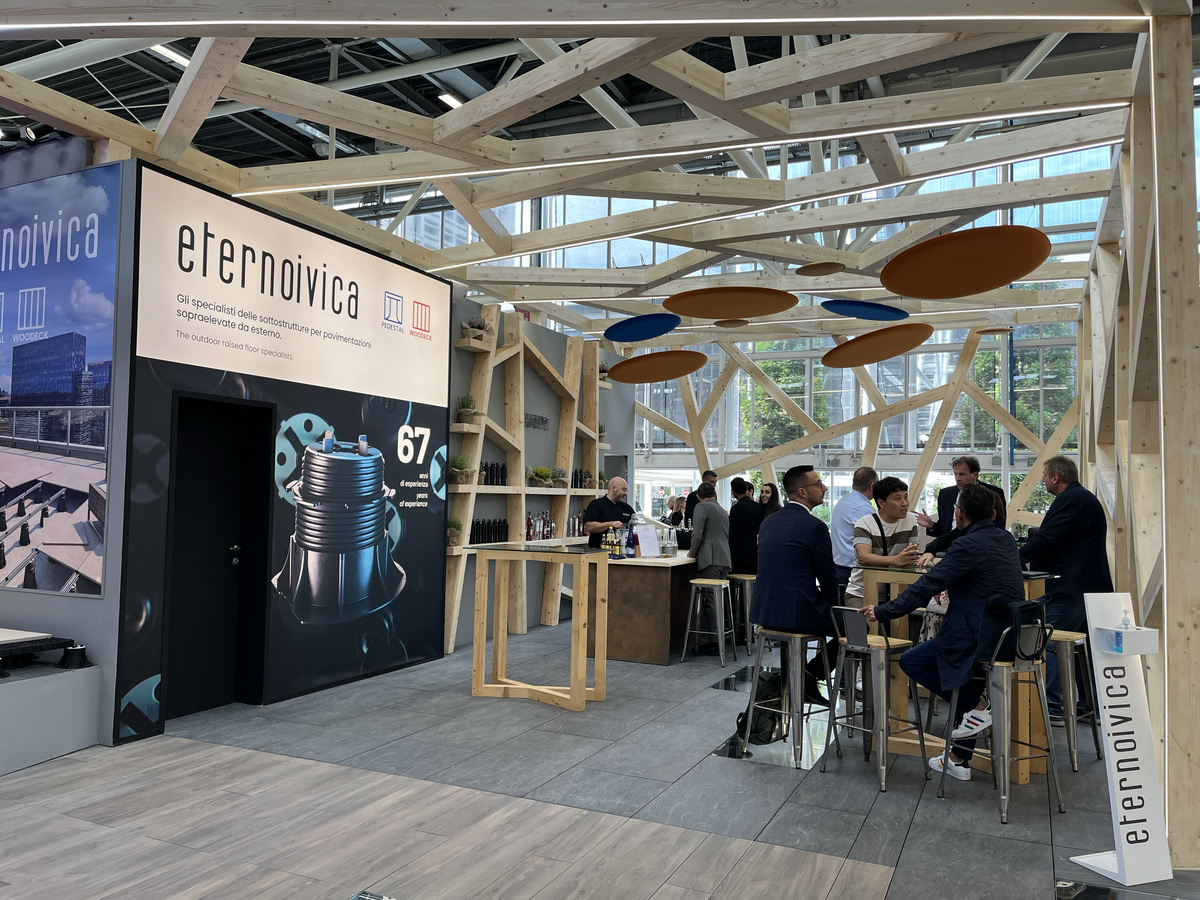 The event was the occasion to officially present the new collaboration established between Eterno Ivica and Treedom® (discover more). This project can be define as another step along the way of green economy.
This year, during the Cersaie Fair, among the new products officially unveiled, Eterno Ivica's stand offered a previously hide and unseen preview of its new products, whose official release is scheduled for the next year.
During the event, the large led wall presented Eterno Ivica's new project, "Eterno Ivica: a company made by people", a new corporate video that can summarize the company's history and founding values (learn more).
The frame that the stand has composed defines an environment with an engaging design in a contemporary key. A dynamic and bright stand without any border that contributes drawing visitors. A professional and welcoming space created specifically to accommodate clients, agents and visitors.
Furthermore, with great honor, our PR2 supports have been choosen by Cersaie Fair for the installation of an exhibition platform where Archincont(r)act events were held, in the Gallery 21/22, along the Cersaie Upstairs way. This place/event hosted numerous talks and exclusive events dedicated to sustainability with the aid of six Architecture Firms.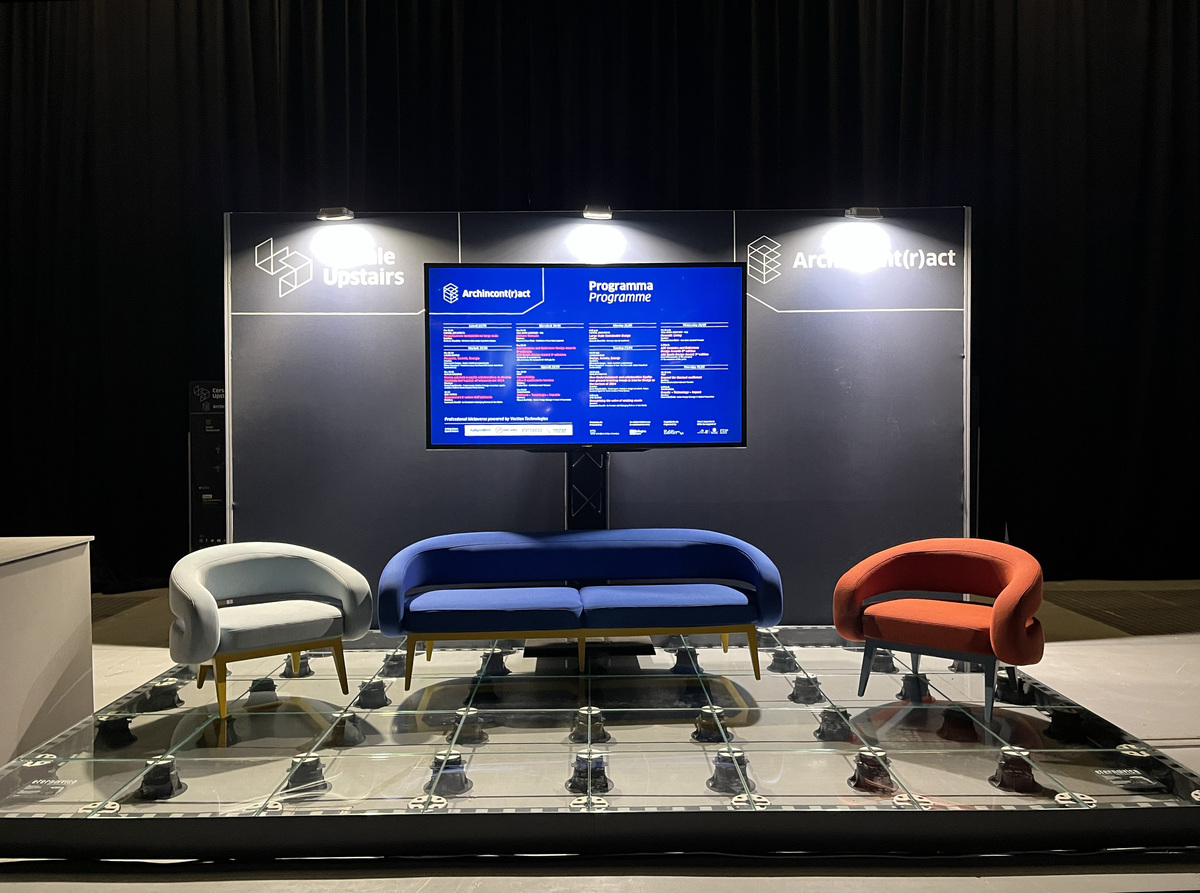 We hope that our experts were able to accommodate and satisfy all visitors' requests, achieving an excellent result in professionalism and seriousness. 
Now that this edition of Cersaie has come to an end, we will get back to work putting ourself out there more to face new challenges and new goals with energy and dedication!