295
Another important event Eterno Ivica took place in, was during the Design Week 2018 at the Audi City Lab in Corso Venezia 11, Milan. They were present "below" the event, supporting the flooring of over 1600 square meters of installation, with over 45.000 supports for raised floors with the joist laying system.

The MAD project for Audi City Lab, in Corso Venezia,focuses on the theme of intuition, reconfiguring not only a physical but also an ideal space.The coexistence of a circular ring (an element of absolute perfection and part of the Audi logo itself), as opposed to the square in which it is inscribed (the court of the sixteenth century building of Corso Venezia 11, always a place of comparison and growth) becomes the symbol of a constant search for perfection, always unreachable (the ring is in fact suspended) and which is itself the engine of progress.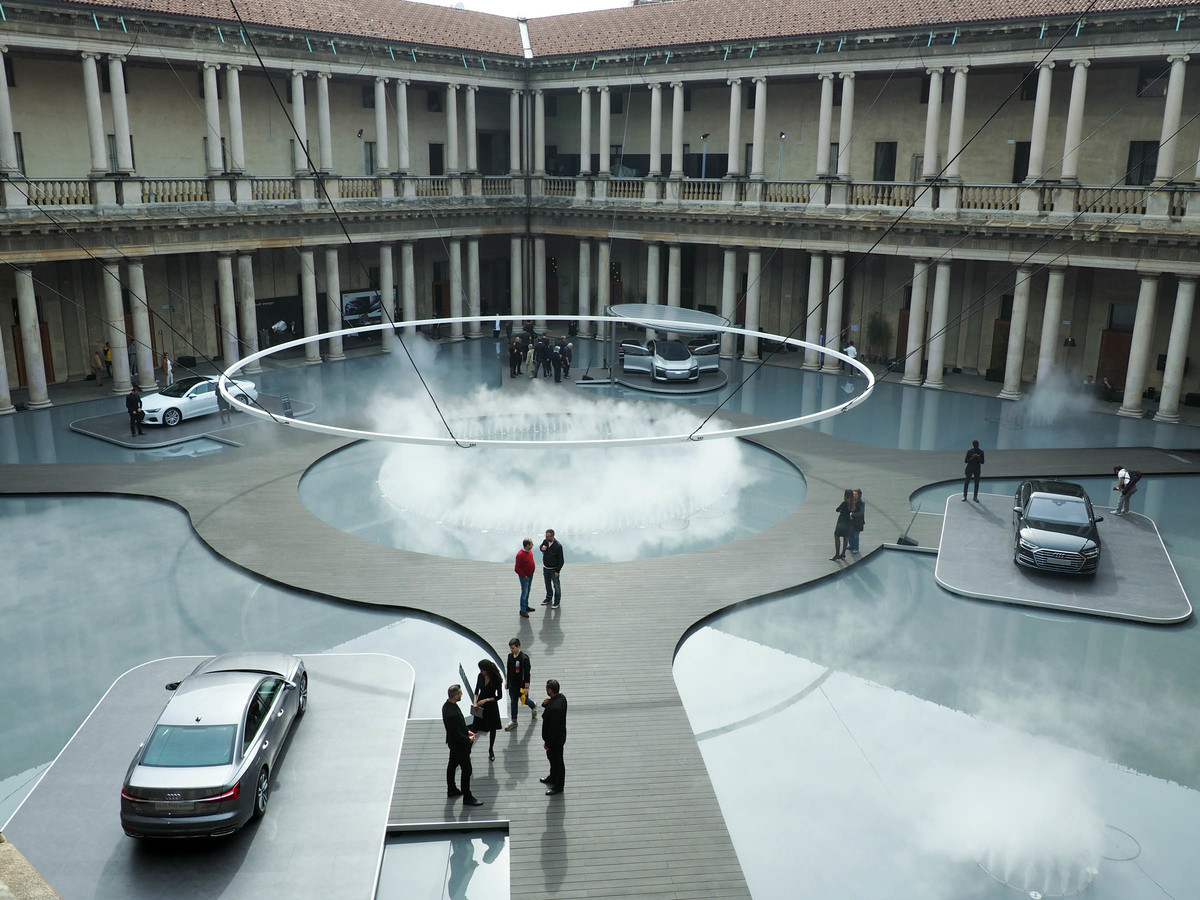 The visitor is immersed in a space suspended between space and time, illuminated by a body of water surmounted by a ring of circular light, symbolically the fifth of the four rings Audi . It is the link with the vision. The hook, the door, the passage that could allow the realization of suspended things. One has to look upwards: luminous, infinite and unexpected. But even without a finish line, just like the constant journey towards innovation.
A project inspired by the DNA of the Audi brand, where vision coincides with technological evolution, expres-sed here with the presence of the Aicon prototype, which redesigns the idea of luxury: invisible and dematerialized, is an integral part of the installation, and able to free and make the most of time thanks to new mobility models.