274
The initiative was part of the more general framework A Matter of Perception - a series of events designed and organized by Mosca Partners in collaboration with the magazine DAMN ° - which included projects by architects and designers of great standing such as Michele De Lucchi and Andrea Branzi, Humberto and Ferando Campana, Jasper Morrison, Punkt., Studio Irvine, Hans J. Wegner (PP M.bler), Emmanuel Babled, XAM, Mario Trimarchi, Ben Storms, Arkof, Galerie Křehký, Triennale Design Museum and Design Memorabilia.
The installation consisted of a 16x16 m floating square platform made of Deep Gray Stone - whose sense of lightness is accentuated by the delicate strip-led lighting that draws its outline - and a glazed pavilion, a workplace and back office.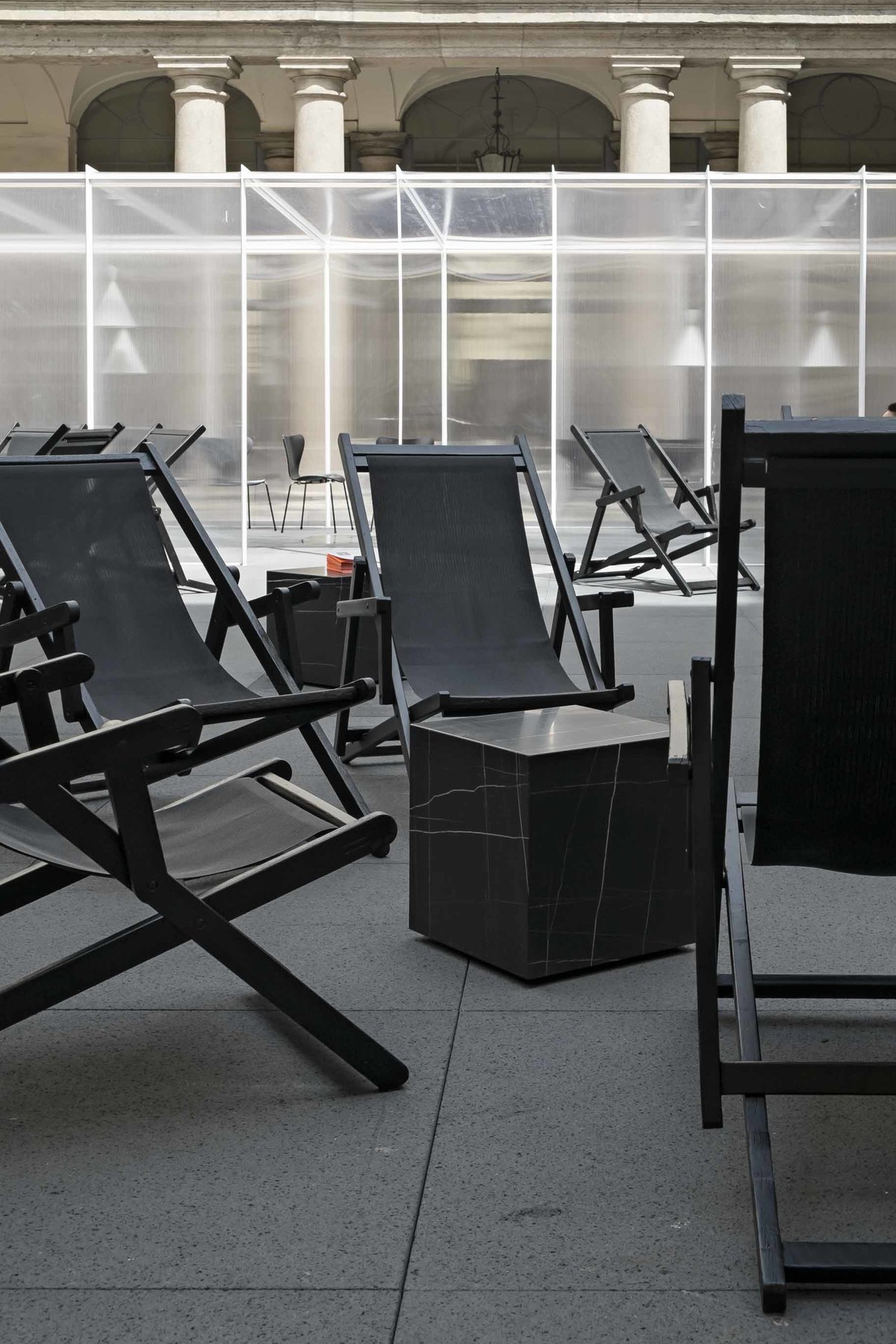 To delimit the outer edges of the flooring, a 1x1 m natural Basalt bead with a thickness of 10 cm. The office structure was built by Capoferri, a historic company traditionally specialized in window and door frames, today with a contract division that has made its skills available to Litta Beach, together with Eterno Ivica, which has provided high-quality technical supports designed for floors raised. On the platform there are numerous pieces of furniture, including SideTable, a table-seat designed by Marcio Kogan himself and made by Casone in Marble Noire Dorè. The nature and the arrangement of the furnishings have given the whole the feeling of a large beach with a dark and penetrating color.
The open space of the "beach in the courtyard" was an appreciated invitation to exchange and interaction, playing on the contrast of the subjects that made it.