APPLICATION EXAMPLES
All Pedestal supports are designed to simplify the installation of the raised system as much as possible. No need for accessories or additional elements to lay the supports: just break the pre-cut wings to adapt the head to different application needs. For the installation in the corner wall all four fins must be removed, to recreate a smooth head.
On the other hand, on the wall, only two fins must be eliminated to allow the support to support two perimeter plates.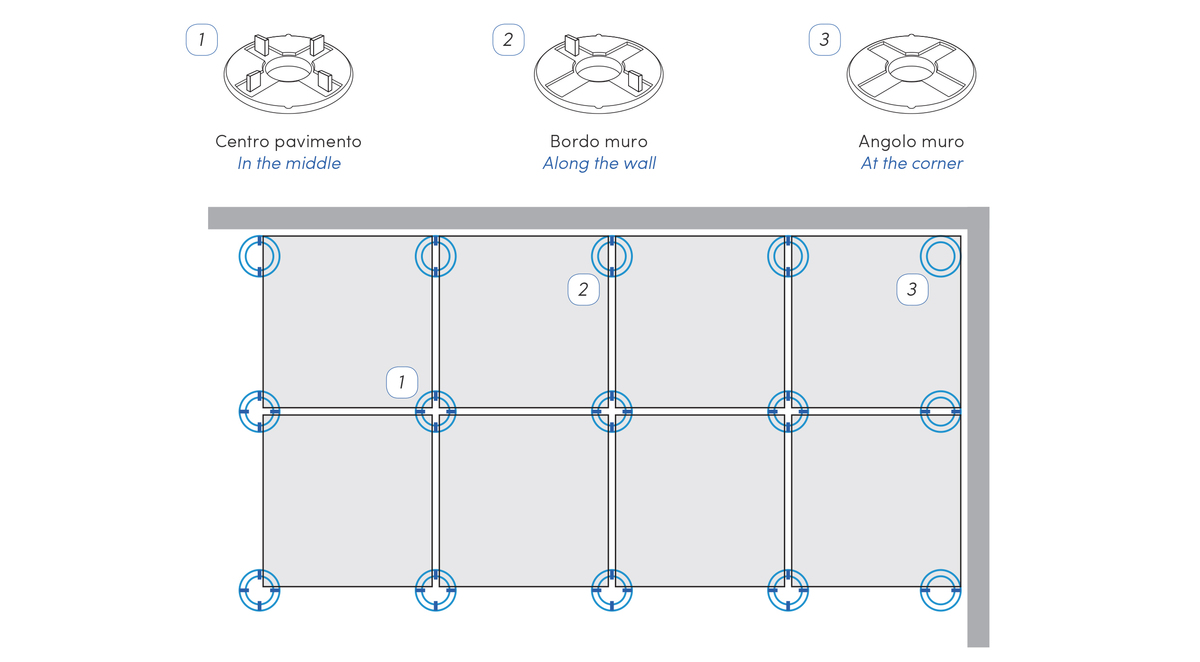 POSSIBILITY OF CUTTING THE BASE OF THE SUPPORTS
The base of the supports is pre-cut to be easily trimmed when the two support areas are restricted because of close distances.
The support can be easily cut.