349
Simple and repetitive elementary geometric forms are constantly found in the architectural work of the Japanese Arata Isozaki, and "his" new tower is another example of this.
The new headquarters of the German insurance company, Allianz (which made it the new business park) each vertical segment consists of six levels of interspaced 3.90 meters (2.80 meters net of floors, ceilings and floating floors ), for a total of forty-stories of offices, three floors and a technical triple-height lobby that connects, on two levels, the lower floor where there is a stop Tre Torri Line 5 of the subway with the elevated portion of the central square CityLife (area of the former Fair in current redevelopment).
Eterno Ivica supports and collaborates on this project of high architecture and technology, providing more than 4000 adjustable supports SE, distributed across the first floor terrace, characterized by white flooring that enhances the brightness of the building, and connecting various technical rooms and more, and all the technical rooms of the top floor terrace, on which rests the RAI antenna, reaching more than 1,300 square meters.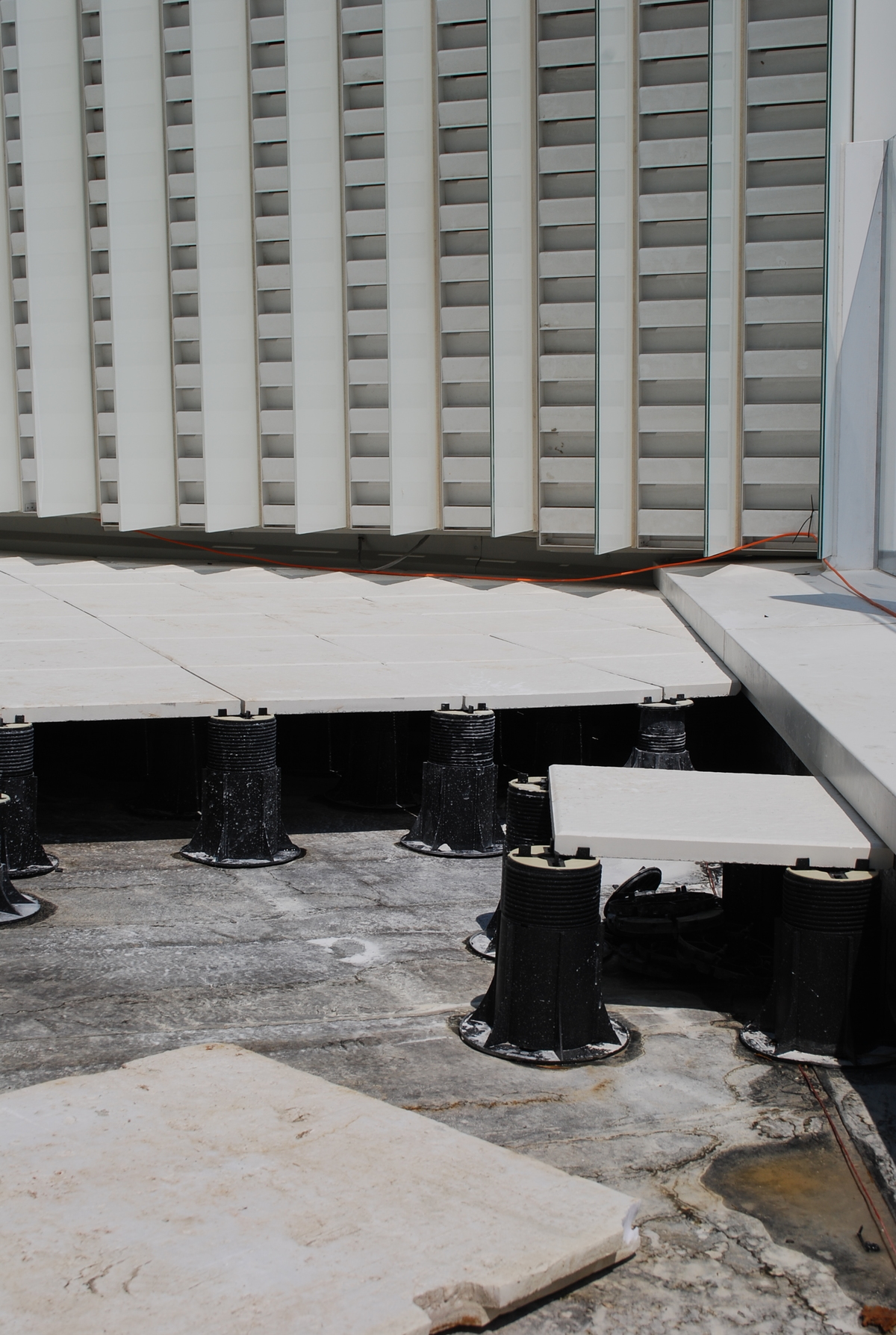 The media used, Adjustable Support for Self-leveling floor, Eterno SE with head tilting has the advantage of combining technical, aesthetics and ease of installation, and certainly this realization is an obvious example. The uniqueness of the head tilting of the adjustable support ETERNO is in the self-leveling that allows you to automatically compensate slopes up to 5%. This technology makes the laying of supports extremely fast, allowing you to create an efficient floor plan very quickly.
The studio One Works of Milan has envisioned both for the last two flo- ors of the tower as well as a middle floor of the Allianz tower a raised white floor. The Colombo Con- struction company of Lecco has en- trusted the waterproofing and con- struction of the pavement to the Ing. Alajmo Milan company , which has placed more than 4,000 holders of the SE series that were delivered between December 2014 and May 2015.