REQUEST A FREE QUOTATION
Ask for a free quote now. You we'll be contacted by an our appointe near to you.
Système Anti-Vent pour Plot Réglable Eterno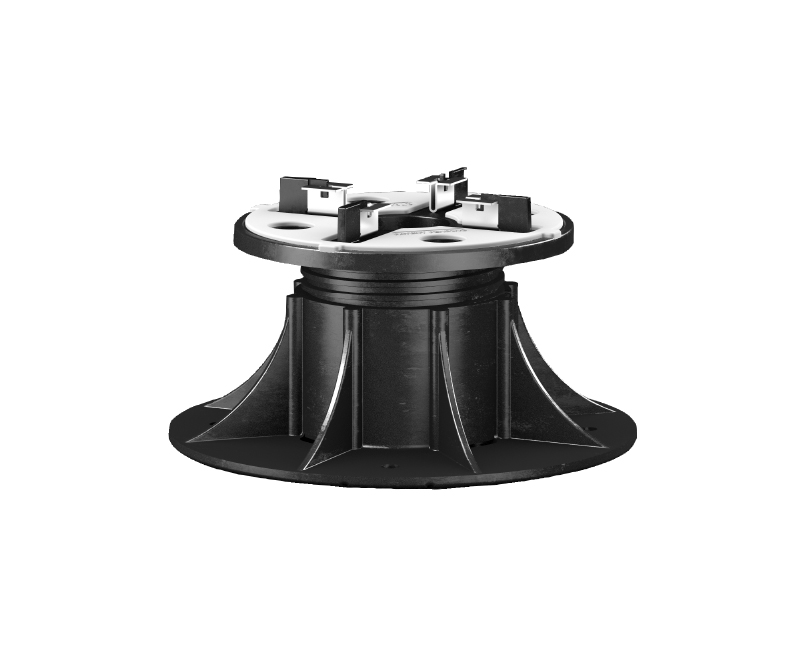 Système Anti-Vent
Le système anti-vent est conçu pour résoudre de la meilleure façon, défi nitivement et économiquement le problème du soulèvement des dalles causé par le vent.
Le système garantit un solide lien entre les dalles de revêtement de sol et les supports et il est constitué de clips métalliques s'introduisant dans les ailettes d'écartement des supports qui, grâce à leur particulière conformation à "T" ou à "L" bloquent les dalles de revêtement de sol.
Celles-ci devront être fraisées aux 4 angles de façon telle à permettre l'introduction des clips.
AVANTAGES
Invisible: Le revêtement maintient son esthétique originale.
Amovible: Il permet d'inspectioner le plan de pose au-dessous par le simple enlèvement des éléments.
Réglable: Il maintient inaltérée la possibilité de régler les supports en hauteur même quand le revêtement est achevé.
Fixage: Il ne nécessite ni de collants ni de vis.
Résistance: Il absorbe les dilatations et les mouvements structuraux
Pose: On peut le poser sur des terrasses préexistantes.
Compatibilité: Il est compatible à tous les typs de plaques, de dalles, de lattes.
Demander un devis pour: Système Anti-Vent pour Plot Réglable Eterno