REQUEST INFORMATION
Ask for information now. You we'll be contacted by an our appointe near to you.
SUPPLEMENTARY GALVANISED STEEL BASE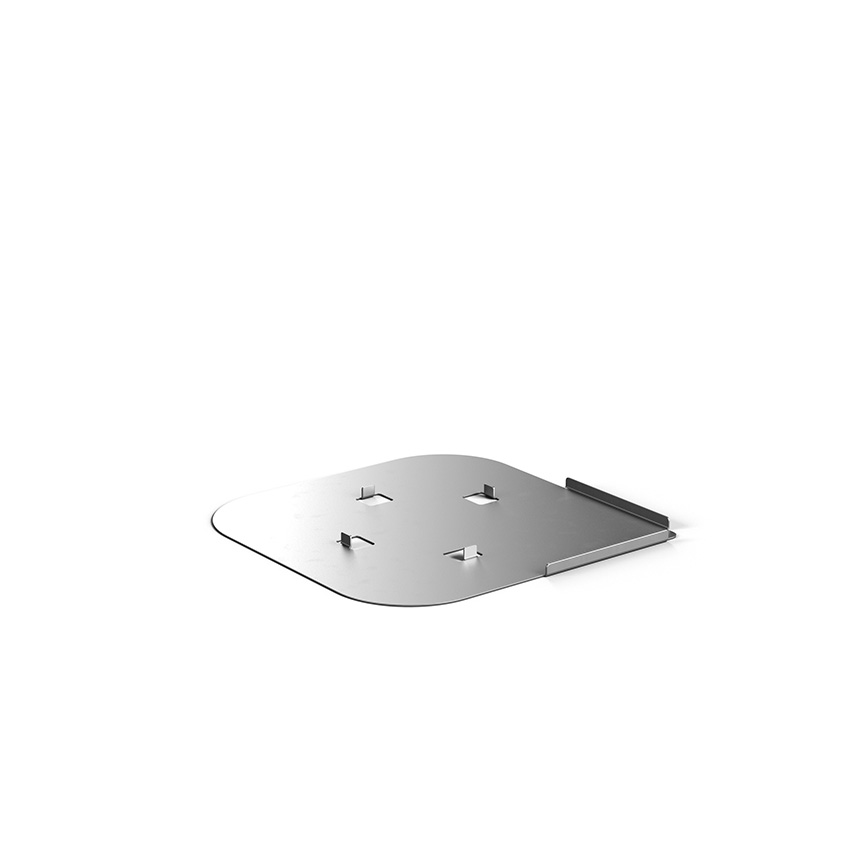 Supplementary galvanised steel base
The supplementary galvanised steel base consists of a 1 mm thick galvanised sheet and it measures 184x184 mm in size, it is applied under the base of the metal pedestals SMA and SMAT in order to protect the waterproofing membrane from the supports of the raised floor. Its special shape allows for the pedestal to be placed at the centre of the supplementary base in case of freestanding installation (for instance, at the centre of the terrace, see Figure 1) or on the corner of the supplementary base (in case of installation against the wall and/or on the corners, see Figure 2 ). Its special shape makes it so that it does not need to be "cut" or "modified". The radius of the edge  of the bottom side of the base ensures that the underlying waterpoofing membrane is not damaged, and allows for quick outflow of rainwater.
ADVANTAGES
• It protects the waterproofing membrane from the flooring supports;
• It can be used in all laying scenarios with no need for "cuts" and/or "modifications".
| Código | Type | Size | Pcs (Per Box) | Lista de precios |
| --- | --- | --- | --- | --- |
| T0000003419 | Supplementary galvanised steel base | 185 x 185 mm | 1 | Registrarse para ver |
Solicitud de información sobre: SUPPLEMENTARY GALVANISED STEEL BASE