REQUEST INFORMATION
Ask for information now. You we'll be contacted by an our appointe near to you.
Vertical perimeter profile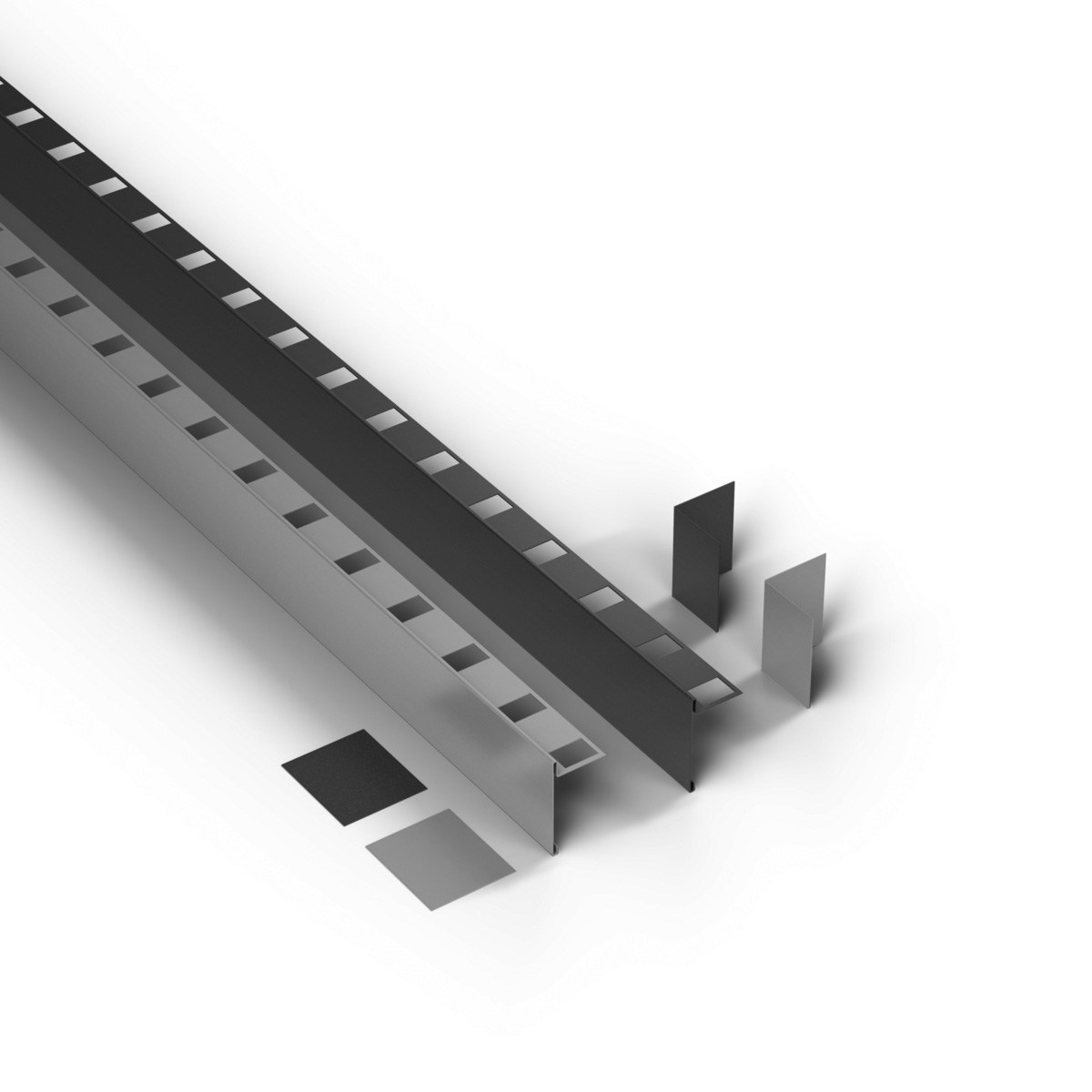 Vertical perimeter profile
The Vertical perimeter profile is an element of closure and finishing of the perimeter edges in the external raised flooring, it adapts perfectly to the flooring slabs of 20 mm thickness and to the supports that act as a substructure.
It is a product that combines aesthetics with functionality and makes an outdoor flooring even more pleasant.
The profile is in aluminium and is available in two standard colours: silver and anthracite gray.
It is equipped with two important accessories that are the linear joint and the 90° angular joint, also in aluminium and with the same colours of the profile. The profile has a length of 2.40 meters while the standard heights are 30-60-90-120-150 mm.
QUICK and SIMPLE INSTALLATION to CREATE ELEGANT and CLASSY EDGES
Easy and quick to install, simply place the side with the slits on the heads of the supports, pull together the profiles and insert the joints (linear and angular).

It fits perfectly into flooring slabs measuring  di 600x600, 750x750, 800x800, 900x900, 400x800, 450x900, 300x1200, 400x1200, 600x1200, 1200x1200 mm.
Solicitud de información sobre: Vertical perimeter profile