REQUEST INFORMATION
Ask for information now. You we'll be contacted by an our appointe near to you.
Aluminium ECO joist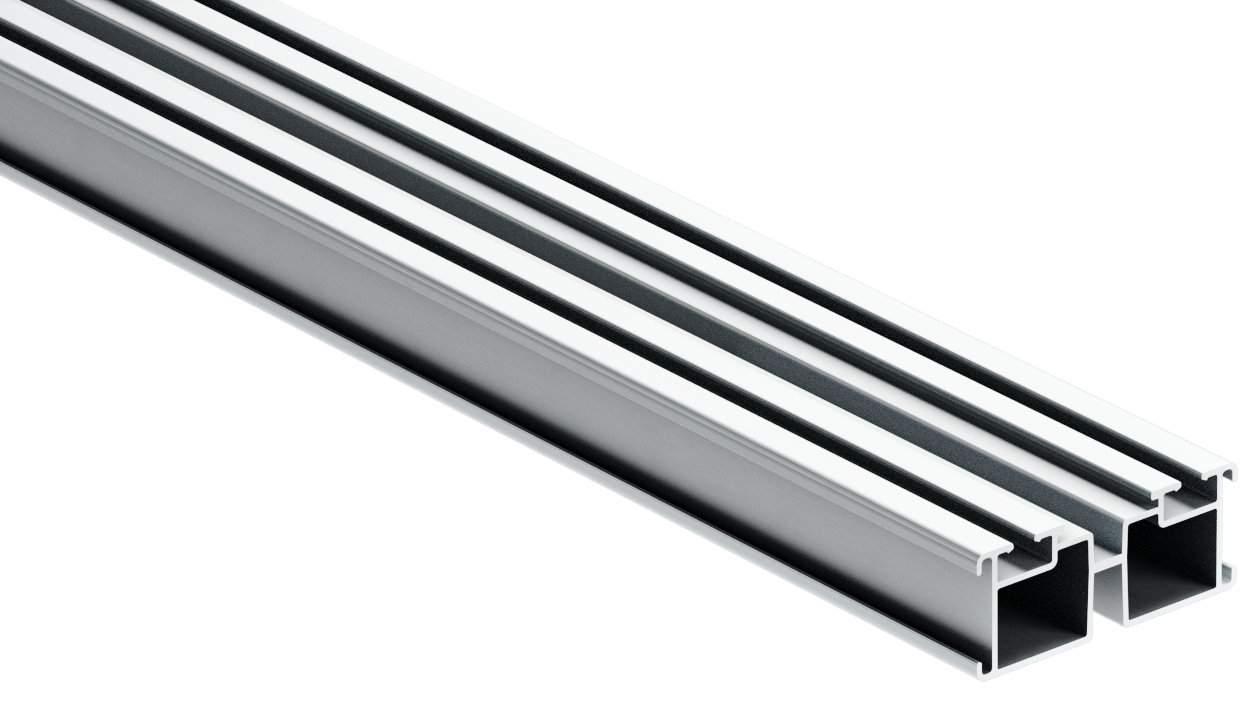 The aluminium ECO joist in a new version lighter and cheaper. Realized in two different colors: aluminium and black.
The joist offered in two different solutions:
The A side is defined by two boxed profiles, divided by a 4 mm gap defining a lane, required for attaching the metal clips supplied as accessories.
The upper part of the joist has two more lanes, useful for inserting PVC gaskets, or, alternatively, it is possible to apply anti-noise rubber over them, to improve the anti-noise function and to keep the wooden slabs or planks spaced from the aluminium joist, for perfect ventilation of the substructure.
A system designed for laying ceramic, single and multi-size format slabs, wood planks and composite material.
The joist is reversible, the B side has been designes without the two lanes for the insertion of the PVC gasket.
A system designed for laying wooden planks (decking), with clips and fixing screw.
To make the joist hooking system to the heads of the supports easier and quicker, edges were added to both sides of the joist.
The NEW Aluminium ECO joist for rapid flow are designed to be compatible with all our head for aluminium joist and with the full range of our existing joist accessories.
Pedido de informações sobre: Aluminium ECO joist