REQUEST INFORMATION
Ask for information now. You we'll be contacted by an our appointe near to you.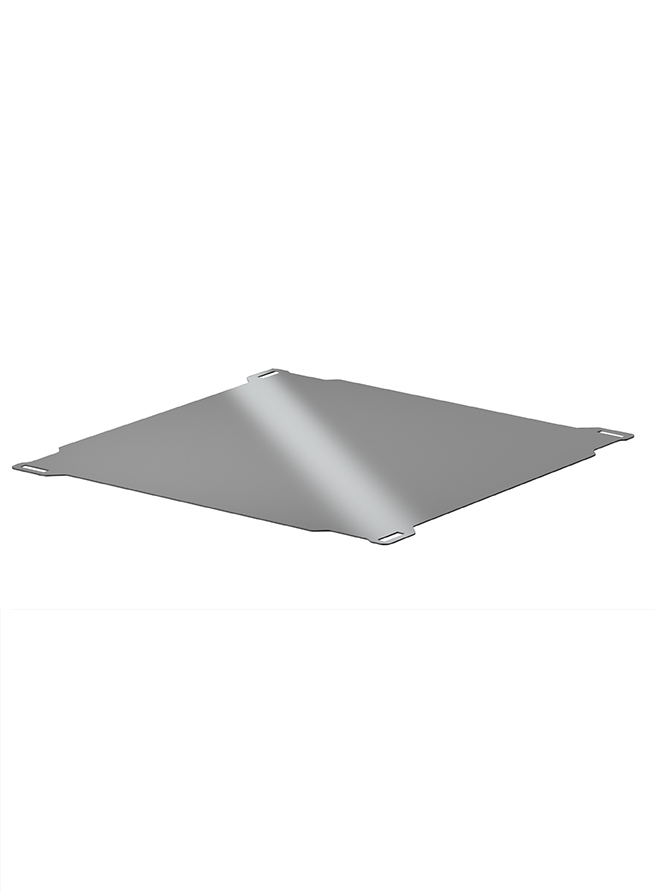 Safety plate
The safety plate by Eterno Ivica consists of a 2 mm thick galvanized steel sheet, suitably shaped in order to support the flooring elements in the event of accidental breakage, eliminating the risk of accidents as the safety plate will support both the flooring element and the possible person.
In the event of accidental breaking of the flooring element, the safety plate will "hook" the spacing fins of the heads of the supports so as to increase their resistance.
Easy to apply, the safety plate is placed above the heads of the adjustable supports, fitting perfectly into the spacer fins; its particular shape allows the rainwater to drain through the "joints" between the flooring elements.
The safety plate is supplied together with the LGH1 leveling device.
Advantages 
· It allows for the inspection of the underlying laying surface
· It absorbs expansion and structural movements
· It does not require glues, fixings and tools
· The flooring element always rests on a layer of rubber using the LGH1 leveler
·  It can be inserted in existing floors
·  It is compatible with any raised flooring element
*Other dimensions are on request 
Pedido de informações sobre: Safety plate