REQUEST INFORMATION
Ask for information now. You we'll be contacted by an our appointe near to you.
Плита безопасности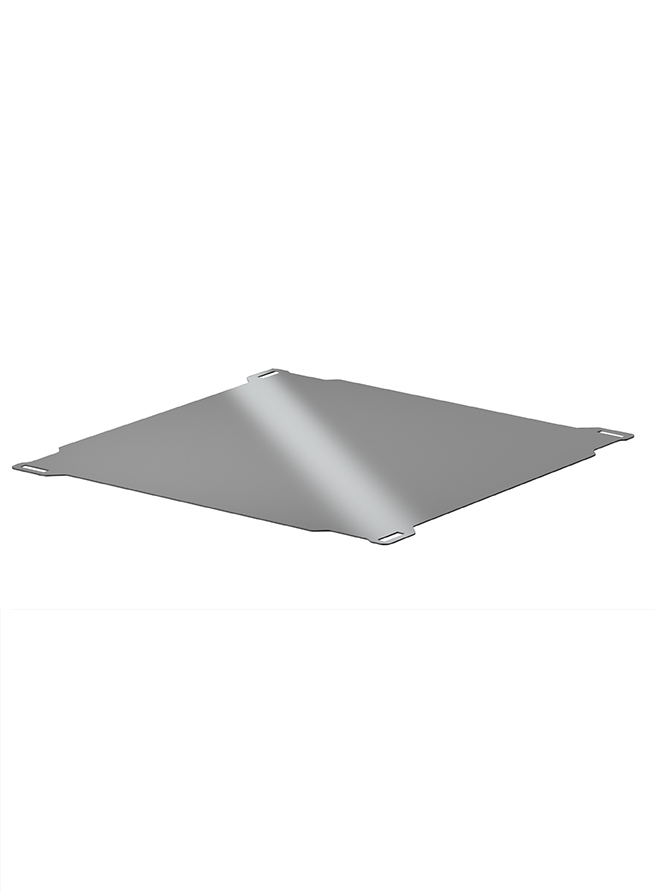 Плита безопасности
Плита безопасности Eterno Ivica состоит из оцинкованного стального листа толщиной 2 мм, специально отформованного для поддержки элементов пола в случае случайной поломки, что исключает риск несчастных случаев, поскольку плита безопасности.
будет поддерживать элемент покрытия и любого человека, находящегося на нем.
В случае случайной поломки элемента покрытия плита безопасности.
цепляется за промежуточные ребра головок суппортов, увеличивая их сопротивление.
Простая в применении, плита располагается над головками регулируемых опор, идеально вставляясь в распорные ребра, особая форма позволяет дождевой воде течь через стыки между элементами облицовки.
Рекомендуется комбинировать это с плитой безопасности и выравнивателем LGH1, чтобы верхний элемент напольного покрытия всегда опирался на слой резины, имеющий функцию защиты от шума и скольжения.
По этой системе плита безопасности находится между двумя слоями резины, как в нижней, так и в верхней части.
Преимущества
Позволяет осмотр c поверхности подконструкции
Производит минимальное изменение высоты поднятой системы (всего 3 мм)
Не требует приклеивания, крепления или использования инструментов
Сохраняет неизменной возможность регулировки суппортов по высоте даже с чистым полом
Поглощает расширение и структурные сдвиги
Элемент пола всегда опирается на слой резины благодаря выравнивателю LGH1
Может быть введен в уже существующие покрытия
Совместимо с любым элементом фальшпола
Совместима с напольной плиткой следующих размеров (см): 40x40 - 50x50 - 60x60 - 60x120 - 40x80 - 80x80 90x90 - 20x120 - 20x180 - 30x120 - 30x180
* Другие размеры только по запросу.
дополнительная информация: Плита безопасности