REQUEST INFORMATION
Ask for information now. You we'll be contacted by an our appointe near to you.
Adjustable Paving Support "NEW MAXI" NM5 (150-270 mm) with bicomponent head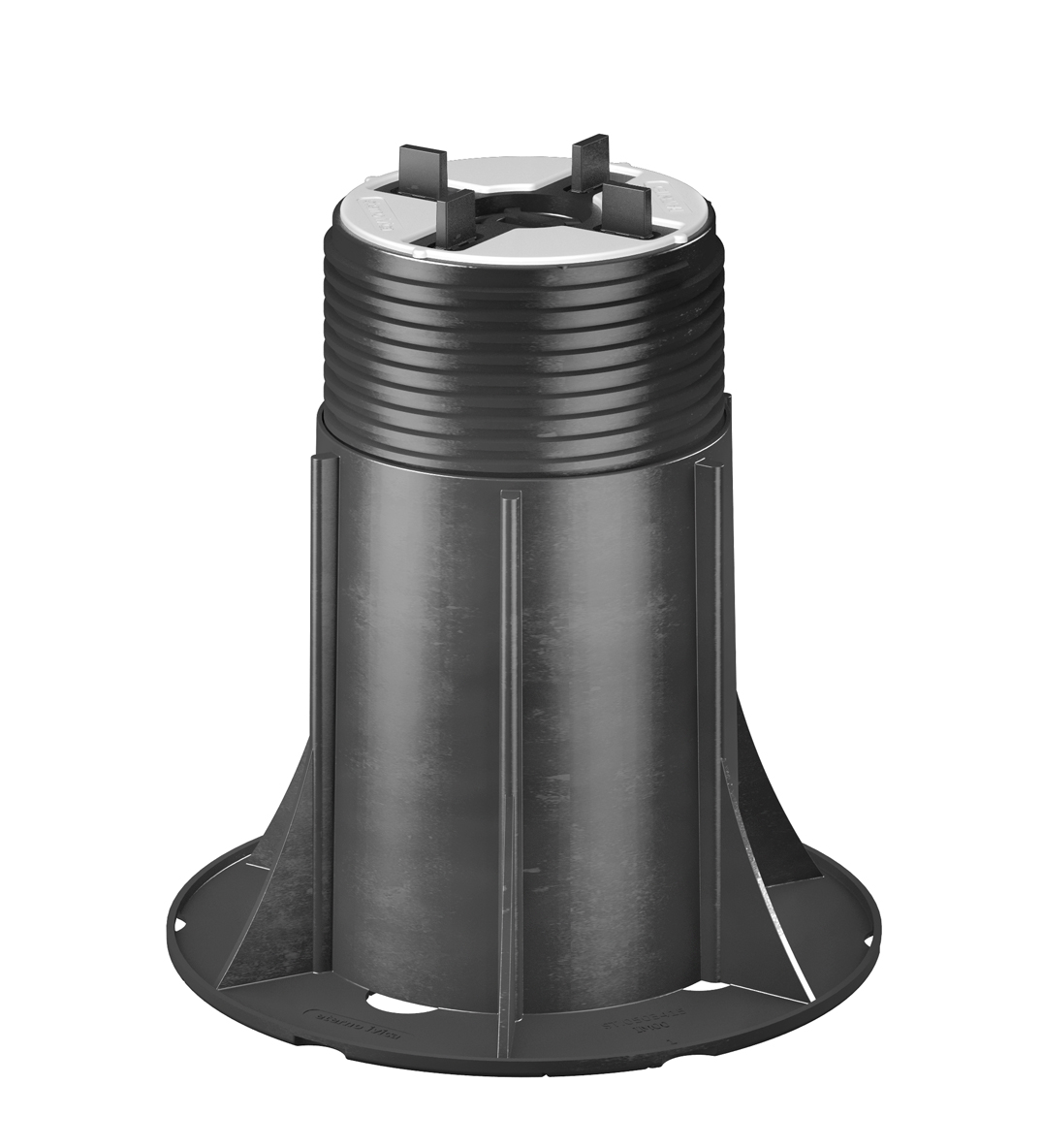 Adjustable Paving Support New Maxi NM5 - from da 150 a 270 mm
The Adjustable Paving Support New Maxi NM5 has an adjustable height that goes from 150 mm to 270 mm. Support with bi-component head: Polypropylene (PP) and rubber.
Features:
Precision adjustment from 150 to 270 mm

Possibility of adjusting the height once the floor has been finished, thanks to the exclusive adjustment key

Head with upper part in noise-reducing anti-slip rubber

Smooth support base of 320 cm2

Resistant to weathering, acids, UV rays

Resistant to temperatures from -40 °C to +120°C

Fully recyclable

Can be used in conjunction with any outdoor flooring

Easily removable tabs
Standard tabs are 4 mm thick H 12 mm. On request also 2 - 3 mm or flat and H 20 mm.
Codes refer to type with head with 4 mm thick tabs, H 12 mm.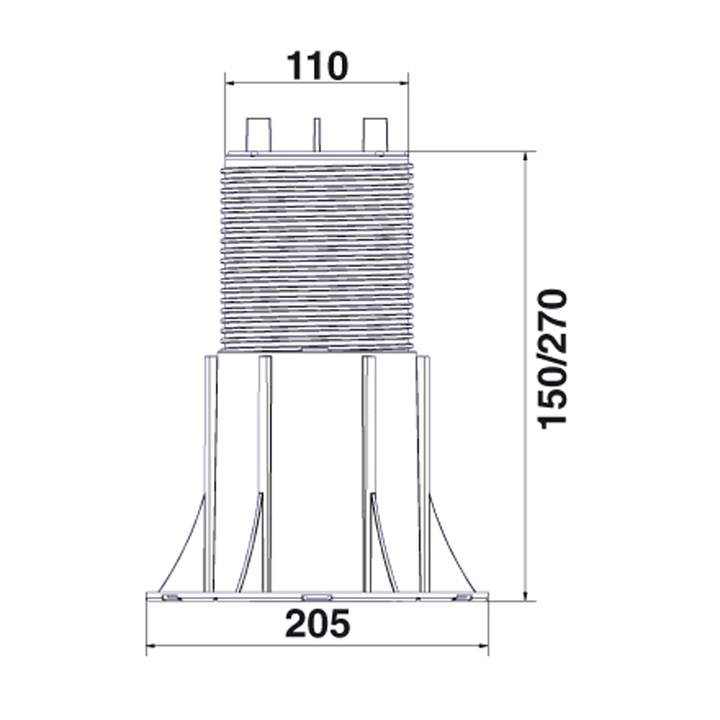 Request more info about the product: Adjustable Paving Support "NEW MAXI" NM5 (150-270 mm) with bicomponent head