REQUEST INFORMATION
Ask for information now. You we'll be contacted by an our appointe near to you.
Support Pedestal PRIME® - PR3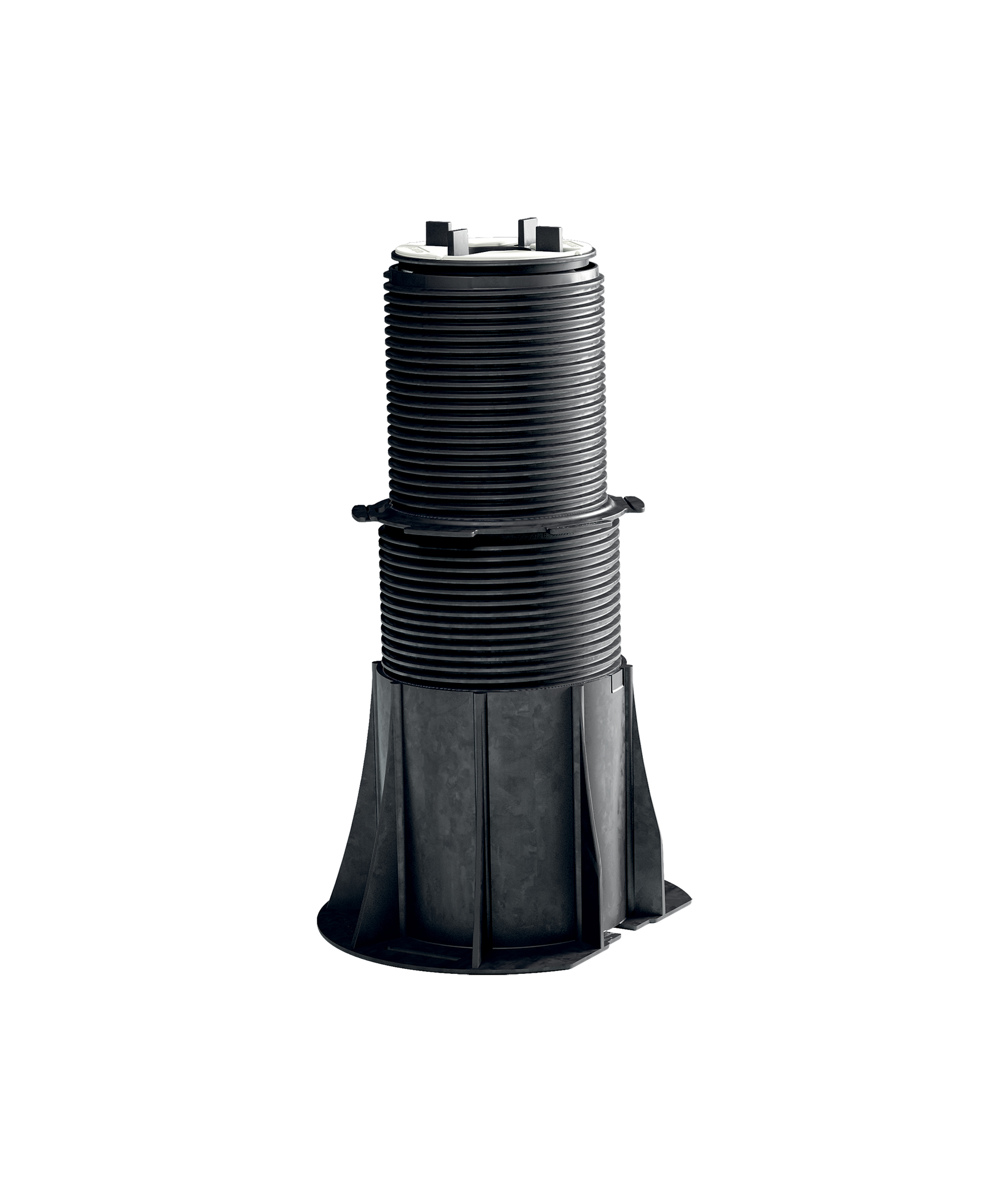 PEDESTAL PRIME® - PR3
There are only three different sizes of Pedestal PRIME® that allow, thanks to the integrated extension, to cover all heights, from 30 mm to 420 mm.
The PR3 support covers heights from 155 mm to 420 mm.
It can be added the Extension for great heights.
Further advantages:
From 30 mm to 420 mm in height with only three products
A single product with all the integrated elements
Reduction of warehouse space
300 cm² solid base with patented special shape
Base with "slots" for fast "clip" attachment patented
A single cut of the base to make the corner
A single self-leveling or fixed product, thanks to the insertion of the "head block"
No additional rings, tubes or extensions are needed, the extension is integrated and ergonomic
Compatible with all accessories of the PEDESTAL-WOODECK range
Transport costs considerably reduced as the product is supplied assembled
The measures indicated refer to BASE + SCREW + INTEGRATED EXTENSION + HEAD Ø110 mm two-component self-leveling.
| Código | Pedestal Prime Pr3 | Type | Measure | Pcs (Per Box) | Pcs (Per Pallet) | Lista de preços |
| --- | --- | --- | --- | --- | --- | --- |
| E500150420 | Base + Screw + Integrated extension + Self-levelling bi-component head Ø110 | PR3 | 155 mm - 420 mm | 12 | 336 | Registre-se para visualizar |
Pedido de informações sobre: Support Pedestal PRIME® - PR3